Happy Halloween! If you know me well, you know I love spooky season and that Halloween is my favorite holiday, even though I don't watch horror movies, I'm afraid of clowns and I'm afraid of the dark still. So, it's only right that I looked up some of the creepiest, or just plain wrong, things that have happened on Halloween. And here I am to share them with you.
1. A Deadly Finale
It's Halloween night in 1963 and the Indiana State Fairgrounds Coliseum (now known as the Indiana Farmers Coliseum) is holding an ice skating exhibition entitled "Holiday on Ice." At just past 11 p.m., the skaters are about to embark on their grand finale and people's excitement is palpable in the air.
Unfortunately, excitement isn't the only thing in the air. A rusty tank sitting in the concession area has been leaking propane gas into the unventilated room for who knows how long. Just as the skaters begin to glide into their final formation, the gas comes into contact with an electric popcorn machine, sending fire shooting 40 feet up in the air, through the south side seats.
According to the IndyStar, concrete chunks and body parts rained down from above. The explosion killed 74 people and injured almost 400 more.
2. A Grizzly Decoration
These two stories go to show you just never really know what you're looking at sometimes.
One time in Delaware, a woman committed suicide by hanging herself from a tree and people walked by her body for hours because they thought it was a decoration. In Ohio, a woman had been murdered on a fence and a passerby thought it was a zombie decoration at first but quickly realized that wasn't the case.
So, the next time you see a prop or decoration of a body, it might be a good idea to check to see if it's a bit too real.
3. The Candy Man
Just when the thought of strangers putting horrible things in your children's candy can't get any worse, imagine it's a parent doing that to their child, because that's exactly what Ronald Clark O'Bryan did.
On Halloween night in 1974, O'Bryan laced five Pixy Stix with potassium cyanide and passed them out to the group of kids he, his son and his daughter were trick-or-treating with. Once home, O'Bryan's son ate the Pixy Stix, started vomiting and convulsing, and died en route to the hospital.
It was later found that he had done the terrible deed so he could claim his son's life insurance since he was $100,000 in debt. His daughter was also supposed to die by the candy, but she chose not to eat hers. The other children in the group also hadn't eaten there's yet by the time the police called to warn the families. O'Bryan was executed by lethal injection in March 1984.
4. An Unlucky Costume
In 2012, a nine-year-old girl in Pennsylvania was just trying to live her best life. She wore a black costume with a black hat that had a white tassel on it in preparation for her upcoming Halloween party. She was ready to go … until a relative shot her with a shotgun.
The male told police that somehow, he had mistaken the girl for a skunk from a distance and then accidentally shot her. The shotgun blast hit her in the shoulder, arm, neck, and back. She survived. The man was reportedly not even drunk.
5. A Mysterious Disappearance
It's Halloween in 1955 and Marilyn Damman is at a Food Fair in Long Island with her two children, two-year-old Steven, and seven-month-old Pamela. For some reason, she thought it was a good idea to leave Steven outside with his baby sister in her stroller while she went inside a store quickly.
She came back ten minutes later to find that her children were gone(shocking!). Eventually, the stroller was found a short distance away with baby Pamela safe inside. Steven was nowhere to be found. What happened to Steven that day, and why, remains a mystery.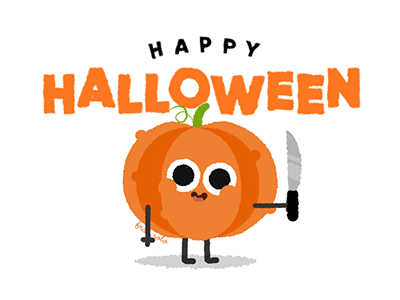 Drink Water. Stay Weird.
Justice xoxo